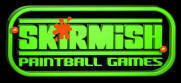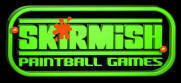 <![if !vml]>

<![endif]>


Powerplay Skirmish- Wakefield venue

Powerplay Skirmish - Wakefield is a woodland paintball site situated 2 minutes from Junction 38 on the M1.


The site is less than half an hour from the centre of Wakefield, Leeds, Huddersfield, Sheffield, Rotherham, Barnsley and Doncaster. Powerplay - Wakefield is one of the most convenient venues in the North of England.
The site has several game scenarios:
Inferno - classic barricade field
The Village
Slim Jim - a woodland speedball field
Salad Bowl - Fantastic woodland field
Fat Freddy - woodland field with lots of undergrowth
Rourke's Drift - Attack and defend the compound
Alpha Base - Tents, packing cartons and barrels
Pyramid of Kenny Ra - Pyramid of various sizes
"Staargate" themed game - tribute to one of the best TV series
New for 2007 - Merlin's Quest
"Rourke's Drift game - major refurbishment"
New Playing areas
Merlin's Quest
The site is a member of the Skirmish Paintball Group and a UKPSF accredited venue.

Powerplay Skirmish accept Tesco "Deals" Voucher
Listen to our radio advert - click the Pulse logo

The site uses all the latest equipment with an "Inferno" semi automatic marker, camouflage coverall, V Force paintball mask, snood, battle pack and pots included in the game fee. Tea and coffee is also supplied free of charge. Cold drinks and chocolate can be purchased. With a full-day package lunch is included and at Wakefield we supply "Sausage and chips" from the Wetherby Whaler.
School parties, junior days, stag parties and corporate events can all be catered for with the site available for games seven days a week. Team Building events can also be arranged at Powerplay or customers premises. Off site games at hotels can be arranged.

Operation Laser Tag information click here
Camouflage Birthday Bags click here

Click here to use the online enquiry form.

New to paintball? - visit the FAQ's page


Looking to hold a business meeting followed by paintball?
Junior players - check if you can play as we have age restrictions


Powerplay and Paintball Experience's policy statement
For details about the packages we offer click here

Download a Booking form

Contact us electronically to check availability, alternatively telephone the office on
0845 130 6258.
Click here to use the online enquiry form.

E mail info@playpaintball.co.uk
Disclaimer
Stargate, Stargate SG-1, and other related names are Copyright Showtime Inc., SCI FI Channel and MGM/UA. These pages are not meant to, in anyway, shape, or form, infringe on the Copyrights set forth by Showtime Inc., SCI FI Channel and MGM/UA. Copyrights and trademarks for articles and other promotional materials are held by their respective owners and their use is allowed under the fair use clause of the Copyright Law. If there is any material found on the UKPSF web site that you believe belongs to you, and you would like to be credited for it, or have it removed, please email me as the webmaster (steve@playpaintball.co.uk) and I will rectify our mistake